Why Numbers Don't Work for Trail Runners
When I started running in 2006, I did it not because I wanted to change my lifestyle or lose weight or run races, but because I was fascinated with the idea that an accelerometer in my shoe could track my distance and pace. More importantly, that I could measure my progress without having to track anything on a spreadsheet.
I latched on to the numbers quickly. Much like any other beginner, all I cared about was increasing speed and distance. I became acquainted with multiple apps and Garmin watches.
A year later, I learned about training efficiency and I crunched even more numbers. I timed the peaks and troughs in my training volume, paid close attention to overload, and meticulously kept track of my resting HR and HR reserve. There was one summer when I ran every single race held by the NYRR.
I was quantifying everything.
Then, I moved to the south of Spain in a small town called Arcos de la Frontera. It was the first time I ran up a hill that was less than 1/3 of a mile broken into three steep sections: it starts at 29% grade, drops to 18%, and goes up to 32% just before you reach the peak. It was brutal.
Suddenly, my average pace didn't matter as much as keeping my HR down. I also had to learn how to run on gravel. Most of the trails in Arcos are rocky and I always slipped a little whenever I sped up. It wreaked havoc on my pacing.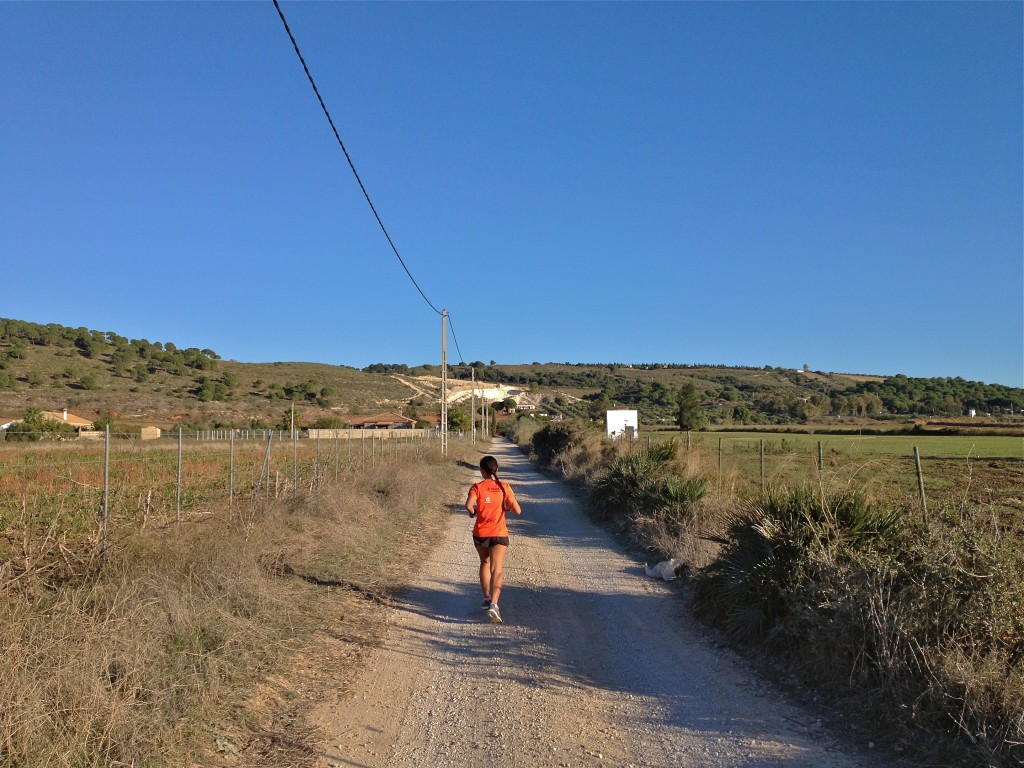 Last week, I moved to Split where the trails are even greener and the hills aren't as steep, but the course is more challenging. This is the view from Marjan Forest Park.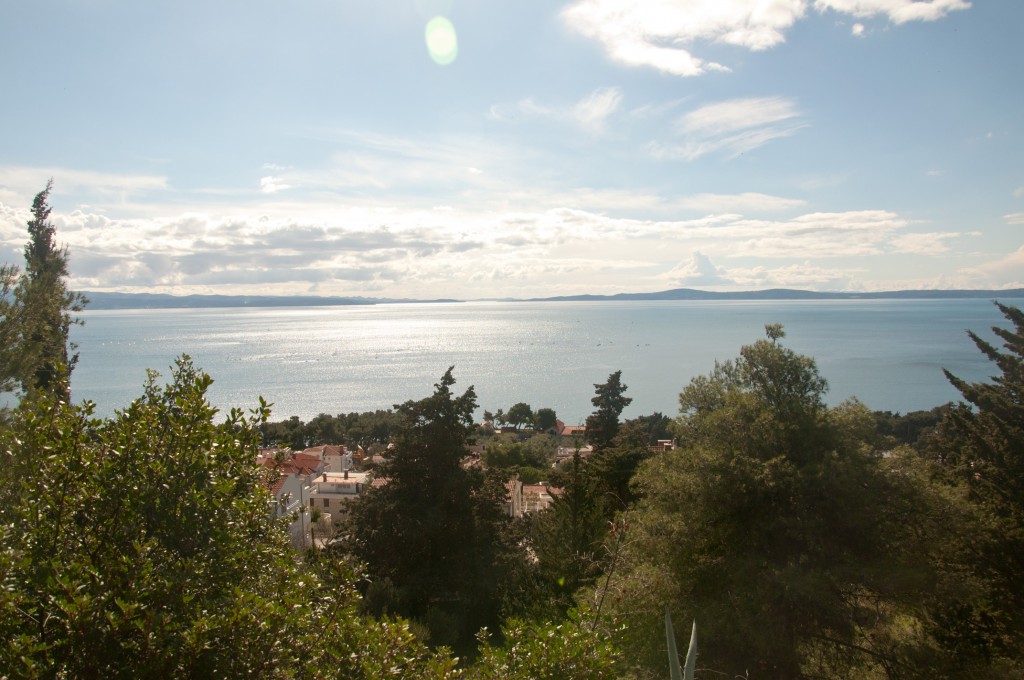 It has three peaks above sea level: Prva vidilica (125 meters), Druga vidilica (148 meters) and Treća vidilica (178 meters). Each peak has a long way and a short way of getting there. I can choose to take switchbacks, longer winding trails, steep or gradual ascents, a paved road, a dirt path, or a rocky terrain.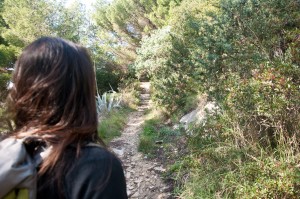 Regardless of what I choose, I always have to slow down. Much like Arcos, tracking my pace isn't as useful on these trails. It would only frustrate me. Paths quickly turn rugged. Big rocks mean uneven footing. Shrubs can suddenly change to cacti! Daydreaming isn't really much of an option.
Elevation gain is also tricky. It's only as good as the satellite reception I can get on the trail. Once GPS accuracy gets a little spotty, so does my data. There's nothing more frustrating than relying on data to validate the effort I put in to a run. I'm better off acknowledging ahead of time that the GPS will be less than ideal.
HR is really kind of the most reliable assessment of my trail running activities. In fact, I probably benefit more from ratings of perceived exertion since a lot of what I measure on the trail is qualitative:
These hills are a lot of work for my quads.
This descent puts too much load my knees.
This terrain feels like work.
These sharp turns force me to balance more.
The metrics that I value most on the trails are different.
I care about how difficult something feels so that I know whether to run it on an easy day or a hard day. I care about the hill grade, because moderately hilly terrain is great for short bursts of speed, whereas steep hills are better for bounding drills. I care about the type of terrain, in case I'm doing a long progression run and I want to avoid a surprise ascent in the fastest part of my run.
I imagine that a pretty expensive watch with a built-in altimeter would probably sort out my need to track elevation on the trail but, is it necessary? Not really.
I think the greatest value I derive from trail running is that it keeps me on my toes. Trails are constantly changing so I have to pay closer attention to my running: my form, foot-strike, the length of my stride. It teaches me how to become a more well-rounded runner and, that's something I can't really get from my watch.
Now, discovering unmarked trails? My GPS watch is usually pretty good at that.
This blog is participating in the Trail Runner Blog Symposium. Join the conversation at trailrunnermag.com