Home Sweet Home
There's something to be said about not being home for nearly two years. I never missed the bitter cold of winter, but I always missed the snow. More importantly, I missed the kitchen adventures with my mom – the only person I know who owns a complete set of knives that would rival any decent chef's knives. Her kitchen is not for amateurs.
There's always a fully stocked spice rack that sometimes overflow into multiple cabinets. She's got a dutch oven, a few well-seasoned woks, and a plethora of stainless steel pots and pans that make me feel completely at home.
And reliving the memories of all the hours spent preparing wonderful and simple dishes in the kitchen will always be the highlight of every trip home.
There's sinigang na isda. A tamarind based soup that can be cooked with whole fish or shrimp. It had me since I was little because I always loved seafood. It wasn't until later that I learned to appreciate the different flavors and textures of everything else that goes into the dish – the okra, the eggplant, tomatoes, sitaw, and kangkong.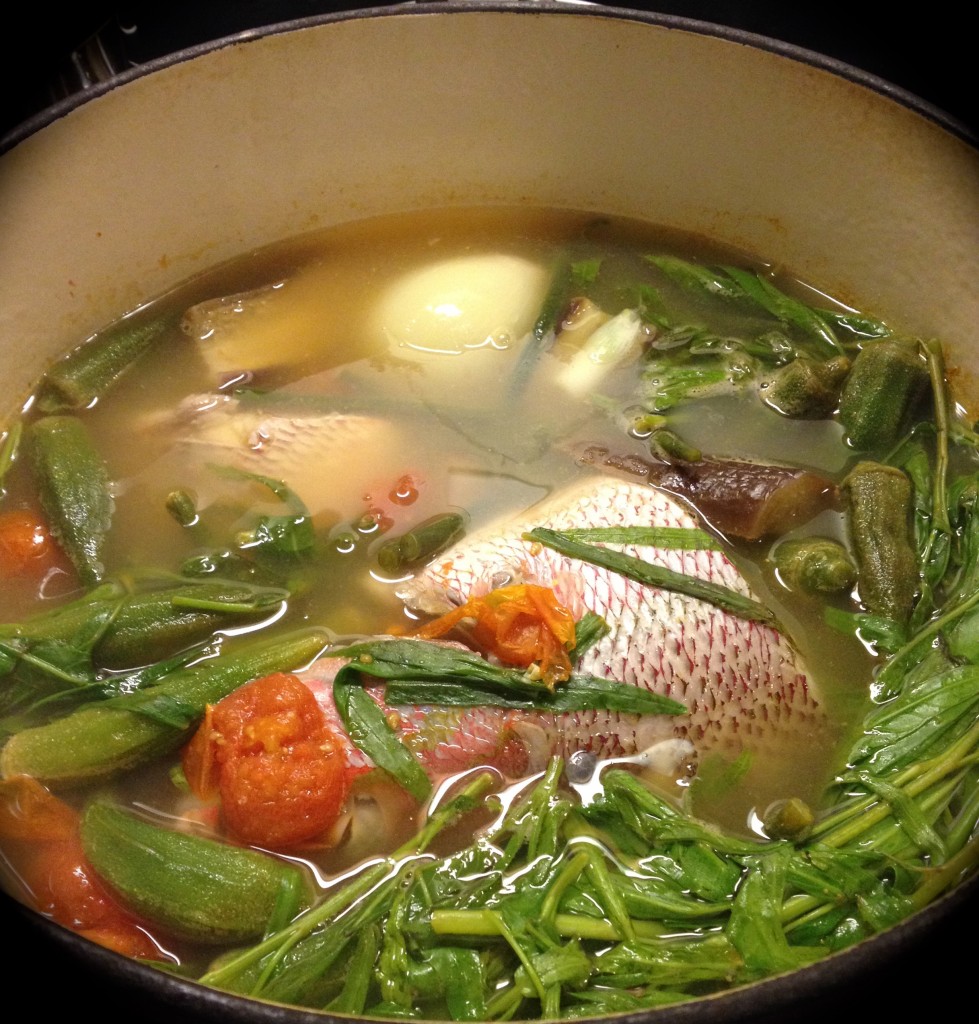 There's also escabeche. Sometimes the fish is poached in the oven, other times, it's fried. I like it because it's such a novelty to have sweet and sour fish. Of course, the ginger cuts through the sweetness and, it always surprises me how well bell peppers and carrots go together with fish. Who'd have thought?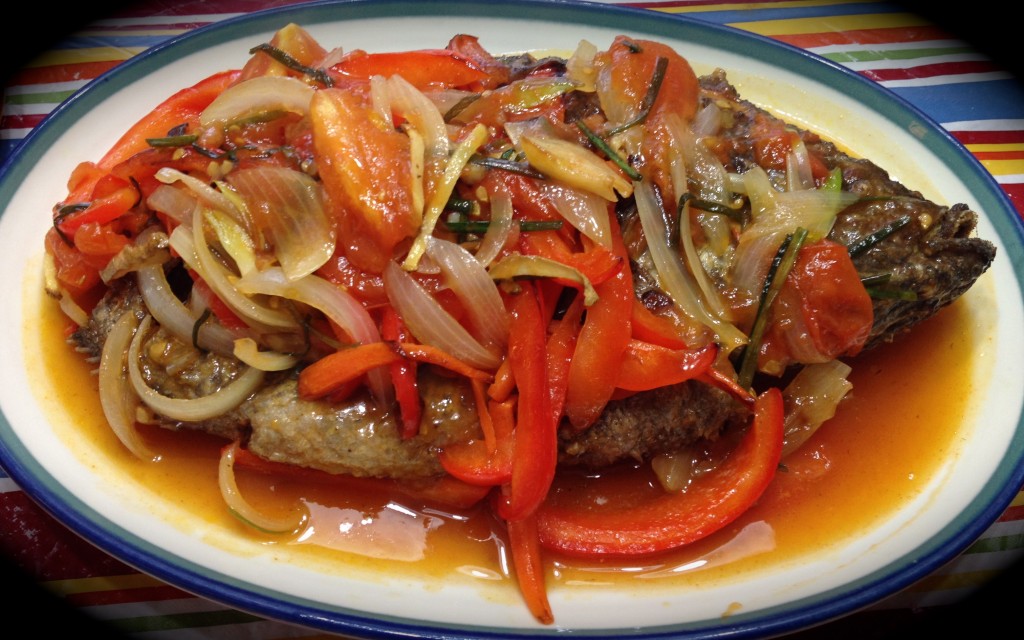 There's kare-kare – an oxtail stew with eggplants, sitaw, pechay, and peanut butter in it. It's one of those things you have to try at some point in your life. It's an acquired taste, especially, once you add the fermented shrimp paste. You just have to trust me. It's a win.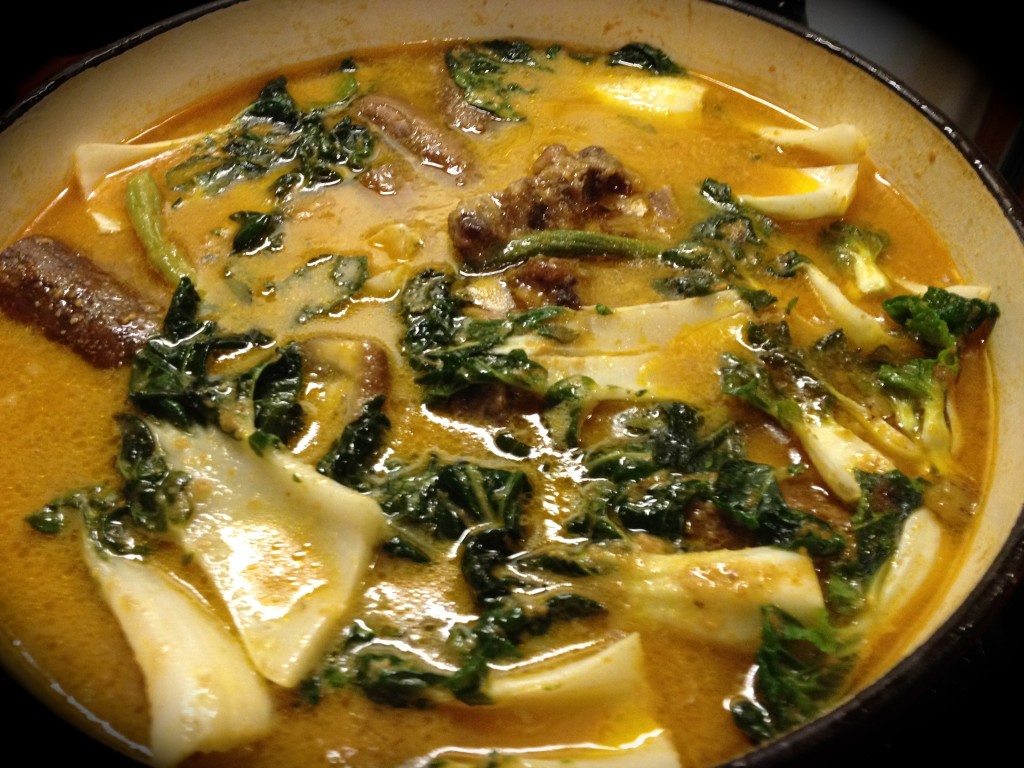 And then there's pancit palabok. There's a richer version that's prepared a bit differently called, pancit malabon, and I like both of them. The rice noodles go perfectly with the intensity of the seafood flavor and it's got just enough starchiness to balance out the amount of stuff that goes into it: sauteed shrimp, cabbages, toasted garlic, scallions, pork cracklings, pork belly, smoked oysters (sometimes), and an egg! Nommmmmm.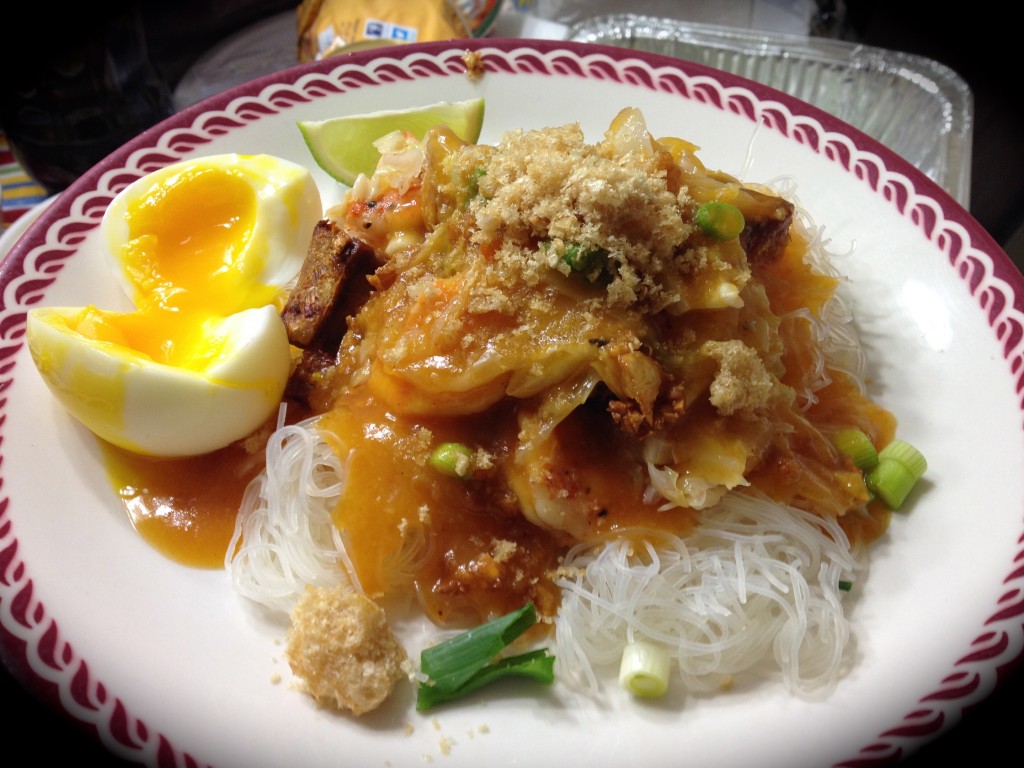 And, of course, no trip home is complete without cornsilog (corned beef hash with garlic fried rice and eggs) because I might have five years of colorful cooking and lots of experimental dishes under my belt but, I can never perfect garlic fried rice like my dad can. Frankly, no one can. In case you're not familiar with Filipino breakfast dishes, lots of them end with "silog" which is comprised of sinangag (garlic fried rice) and itlog (fried eggs). There's lots of variations! Tapsilog (with cured beef), Longsilog (cured sausage), Tocilog (cured pork), Dasilog (daing or fried fish) – we've got breakfast down.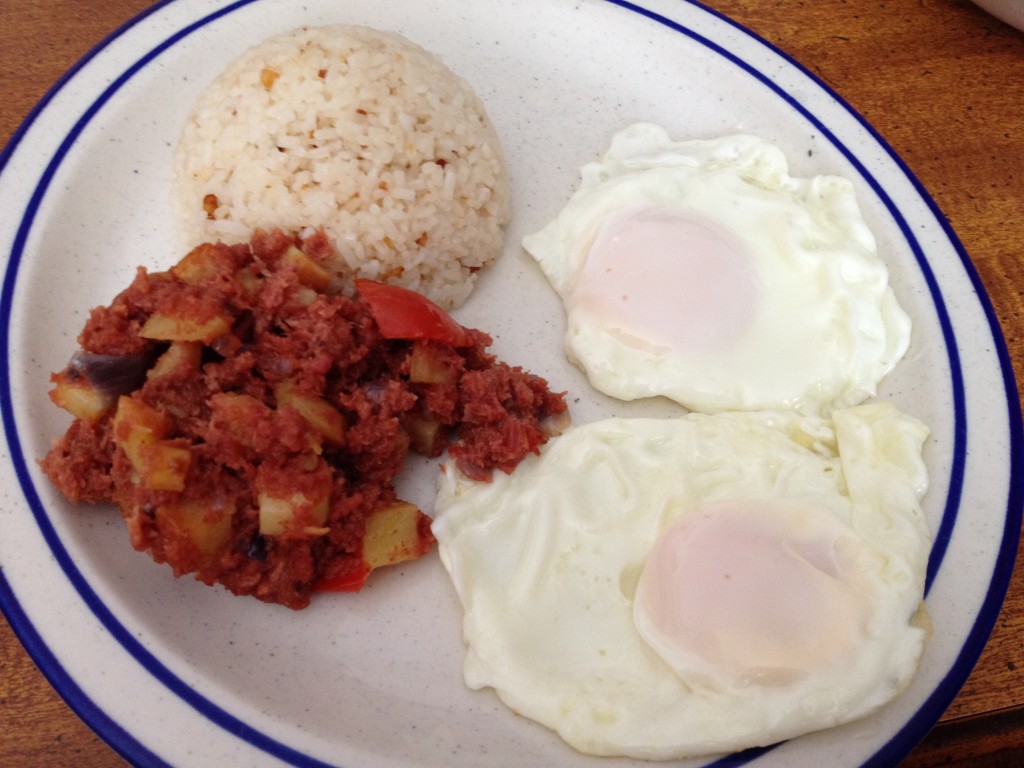 Now tell me you're not noshing for some home-cooked meals.