Seven Years
I have memories of a small white kitchen where I first discovered how to prepare the perfect steak. Season the hell out of it, sear it on both sides at high heat, then pop it in the oven. There's an art to knowing how long you sear it before it goes in the oven, and to knowing how long before you take it out. I still haven't mastered it yet.
I was introduced to the tricky business of experimenting with goat cheese, fish pies, and Everclear cocktails. I was told that my NYC isn't the same as everyone else's, and that's good. That I should embrace my version of NY. My world of pupusa platters, arepas, Crif Dogs, disco fries, Nublu, and NYU-discounted events. I was introduced to the wonderfulness of "recession specials" and "craptacular" beer buckets, indoor pétanque and drunken table tennis. I went to every street festival as though I was a tourist and every concert as though I was discovering the next soon-to-be mainstream band.
I was told to travel. To leave everything behind and to accept occasional loneliness because being lonely can teach you a lot about happiness. So I found myself taking 2-hour bus rides to beaches in the middle of nowhere, eating fish and chips while reading the paper at Manly, djembe sessions in Bondi, and holding bonfires at Tamarama.
I was encouraged to explore. To feel at home with my stubborn sense of independence. I kept traveling and went to Tokyo, Hong Kong, and Thailand.
I quit my job and I started working on Smashrun. It was like being given a new kind of freedom. I suddenly understood why nearly all the women in my family have owned a business. I still can't explain to people how happy I get about receiving user emails that start with "I love everything about Smashrun" even when it's followed with a "but".
I struggled a lot with the startup transition. I realized, in Santiago, that I was out of my league 50% of the time, I absorbed information 25% of the time, and I probably fucked up the other 25% so that made for a very shitty scorecard.
I somehow managed to get over it. Someone reminded me that I'm capable and that I just needed to get my hands dirty, so I could learn by doing. That it's not impossible to pick up any programming language I wanted to, or any foreign language for that matter! I was convinced to Duolingo five languages simultaneously.
I keep telling myself, "you can't reclaim your 20's". That's still the best advice I've ever gotten from someone.
I am reminded everyday that having a fulfilling life sometimes mean taking the longest route, being far away, being frustrated, failing a ridiculous number of times, missing deadlines, and being teased by hitting rock bottom.
Broke, but living. Currently, the title of my nonexistent book.
Seven years with this guy, and I can't imagine being me without him.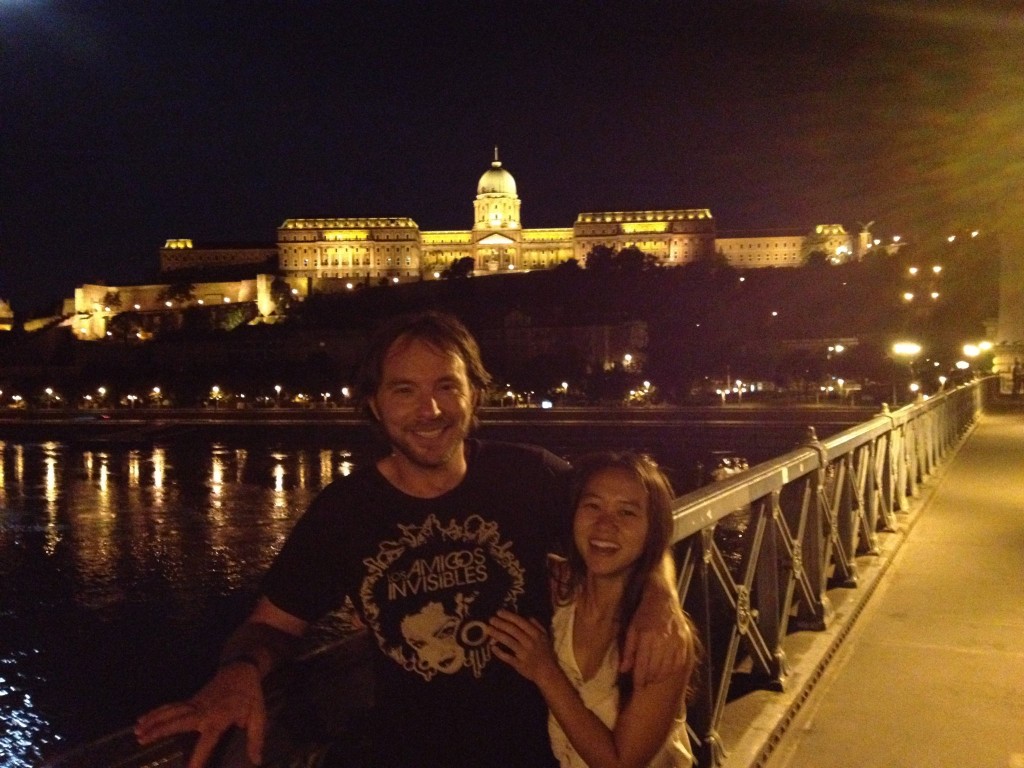 This guy tolerates my Mean Girl episodes, silent treatments, and disturbing obsession with ramen. He would give up potato, because I want rice, and skip the documentaries to compromise on sci-fi. He would share whatever dish I order at a restaurant and switch with me, because I chose poorly. He would even switch beers even if he picked the best in the house and I ended up with something that smelled like someone's foot and tasted like water.
He would chase down mosquitos for me like his life depended on it.
The only person I know who used to put chunks of steak and bacon in burger patties, and makes mashed potatoes with five different kinds of potatoes.
This guy makes the best seared scallops and steak I've ever had.
He also FOREVER ruined CGI for me.
Seven years with Chris. Eight countries. That adds up to a lot of beer festivals. It's never boring and, while I know he's just pulling my leg, I like to think that he's telling the truth whenever he says to me that I don't age. My kind of guy.
Here's to more of living the good life.