La Serena and Valle de Elqui: not quite serene, not quite the birthplace of pisco
There's a lot of Catholics in South America. The 29 churches alone in the city of La Serena is somewhat of a testament to that fact.
I imagined La Serena would look, feel, and smell like a seaside town. It didn't. I did actually think it would be pretty serene and, it wasn't. But it had churches. Lots of them.
There was a beach and, I imagine, it's a really nice beach to visit in the summer. It went on for miles but, having spent almost 2 years in Oz and seen the empty beaches of Thailand, I'm pretty spoiled when it comes to beaches.
We didn't stay in La Serena. The main attraction seemed to be elsewhere, anyway. So we headed for Valle de Elqui, also known as "Pisco Elqui." A pair of 2-hour bus rides later, we found ourselves in a small town situated in a valley between the Andes, surrounded by pisco vines and mountains of quartz in every direction.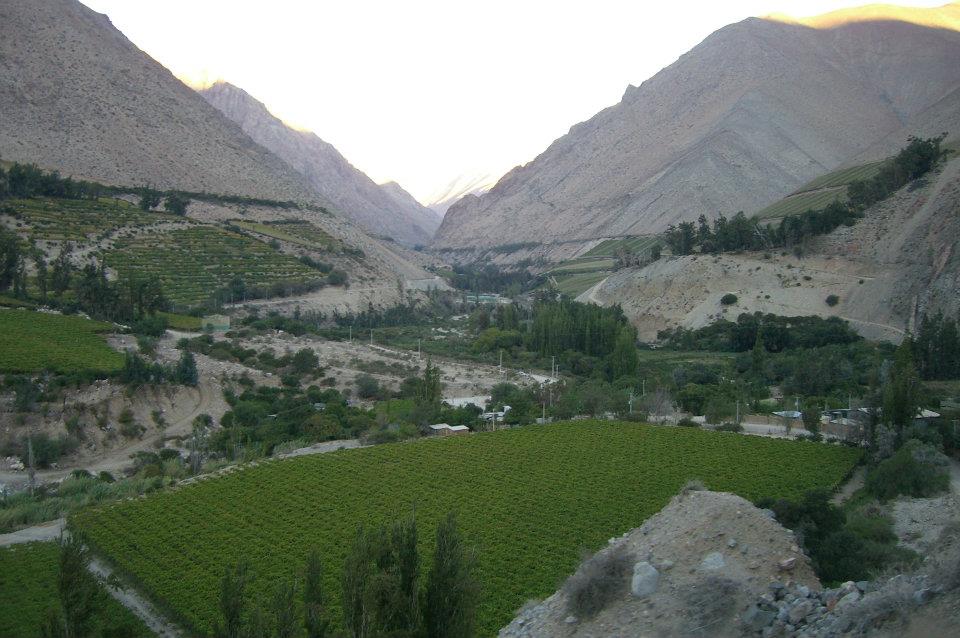 The farmers here are also very tactical in how they've set up the vineyards. The largest reservoir in the region, embalse puclaro – an artificial lake where windsurfing and kitesurfing is very common – can bring damaging winds to the nearby valley. Trees are lined up as hedges, along with protective nets that break strong gusts of wind.
Pisco Elqui is also known for having "the clearest skies in the world." South America's biggest space observatories are within relatively short driving distance from the valley and it's worthwhile to visit one like Mamalluca Observatory to check it out.
Just remember that it's a sleepy town. So don't be surprised if you find yourself spending an afternoon eating Argentinian asado and drinking cheap beer in a homey secluded little place like Sabor a Color.